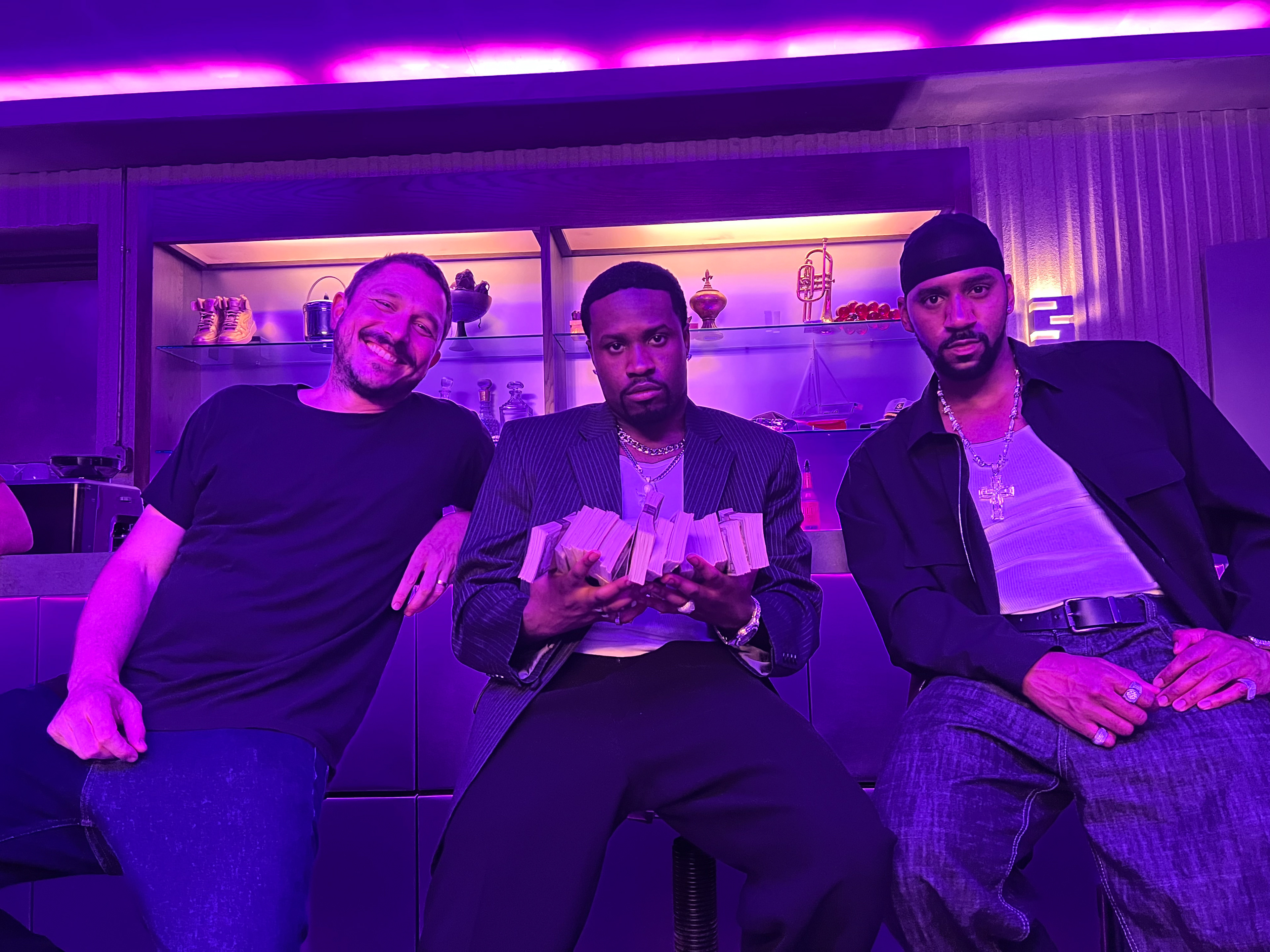 Matthew Ross is an award-winning director, screenwriter, journalist,and fiction writer from New York City.

He made his feature-length debut as writer-director with

Frank & Lola

, a "psychosexual noir love story" starring Michael Shannon, Imogen Poots, Michael Nyqvist, Justin Long, Emmanuelle Devos and Rosanna Arquette. 

Frank & Lola

 made its world premiere to critical acclaim at the 2016 Sundance Film Festival. It was acquired Universal Studios and released later that year.

Notable work includes directing multiple episodes of Wu-Tang: An American Saga for Hulu, Imagine and showrunners RZA and Alex Tse, including the acclaimed "Criminology" (Season 3, Episode 6); contributing storylines to Larry David's HBO series Curb Your Enthusiasm, including "Palestinian Chicken" episode, which Vanity Fair called "the crowning achievement of the entire series"and writing several episodes the hit ABC series Nashville with Showrunner Marhshall Herskovitz. 
He has also written and developed screenplays and television shows for CBS Studios, Universal Studios, Sony Pictures, TNT, Lionsgate, Vice Studios, Film 44, Studio 8, Mythology Entertainment, Baltimore Pictures, Palmstar Media, Radical Studios, Parts & Labor, Anonymous Content, PatMa, Addictive Pictures, among other companies.
Other writing and directing work includes the festival shorts Lola, Red Angel, and Curtis and Clover, the 2010 viral video Inspired by Bret Easton Ellis, commissioned by Ellis and Random House and described by film critic Roger Ebert described as "one terrific video", and over 50 episodes of FIGHT! Life, an online documentary series about professional fighters.
As a journalist, he has held staff editor/writer positions at a number of print and online publications, including Variety, Filmmaker, and Indiewire, The Aesthete, and Fight!. His freelance articles about film, culture, sports, and politics have appeared in Playboy, The Village Voice, Nerve, Humanity, the Criterion Collection, and dozens of other publications. In 2013, Playboy published his longform investigative feature, "Inside El Rodeo," an 8,000-word story about a young American documentary filmmaker's imprisonment in Venezuela. His 2006 Filmmaker article on Steven Soderbergh's Bubble was included in the 2015 edition of Interviews: Steven Soderbergh (University Press of Mississippi).
Ross was a Directing Fellow at the Sundance Institute's Feature Filmmaking Labs and a board member of the IFP (now Gotham) Program Advisory Board. He also hosted the Independent Film Channel's IFC in Theaters series, and appeared as a commentator/panelist for CNBC's Independent Spirit Awards coverage and HDNet's Inside MMA. He has moderated panels and served on the jury at dozens of film festivals and events, including the Sundance Film Festival, the Sundance Institute at BAM series, IFP's Independent Film Week and No Borders programs.
Ross graduated Cum Laude with Honors from Harvard University. He lives in Brooklyn. 
He is represented by MGMT (management), Paradigm (agent), and Hanson Jacobson Teller (attorney). (See Contact page for more information.)